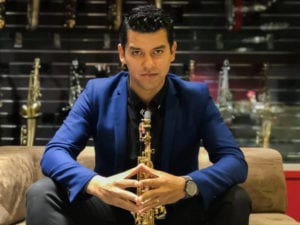 Diogo Pinheiro on JodyJazz mouthpieces
"All I can say about JodyJazz mouthpieces is that I am Free… Finally I can feel that no matter how, my gear is there to let me express myself in the best and easiest way!!! When you have a mouthpiece made by a great musician as Jody for other passionate musicians, the result couldn't be better. Thanks JodyJazz for the great mouthpieces!!!"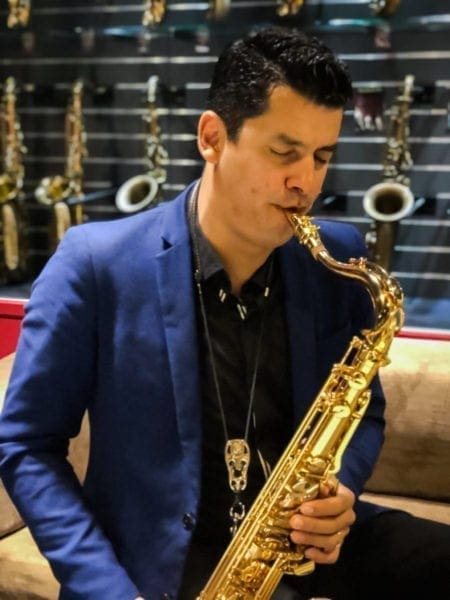 Diogo Pinheiro Biography
Diogo Pinheiro is a Brazilian Saxophone player who has had music and saxophone in his life since birth.
His uncle played saxophone at the church where Diogo frequented since his childhood.
Because of his uncles influence, by the age of 6 Diogo started to play in the church's orchestra. His ability to hear and feel the music was something that always amazed people around him.
Diogo is a self taught musician and in 2007, he was the first foreign saxophone player to attend Stetson University Saxophone Workshop in FL, USA.
After coming back from the US, Diogo started to work professionally as a musician.
In Brazil Diogo became one of the most recognized pop saxophone players, having more than 2 million views on his YouTube channel.
In 2015 Diogo released his first original album with 10 compositions of his own named Feelings. He was blessed and honored to have a special appearance of the great Nelson Rangell on this album that said "Diogo's love and passion for his music made me feel what he felt when composing his melodies"
Now, Diogo is in a long term stay in Taiwan, teaching and performing.
Social Media:
www.facebook.com/diogopinheirosaxofonista
www.youtube.com/diogopinheirosax
Spotify: Diogo Pinheiro / Feelings
Instagram: @diogosaxofonista