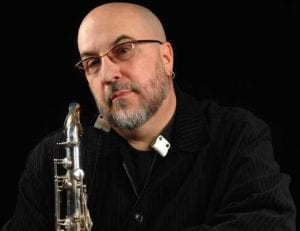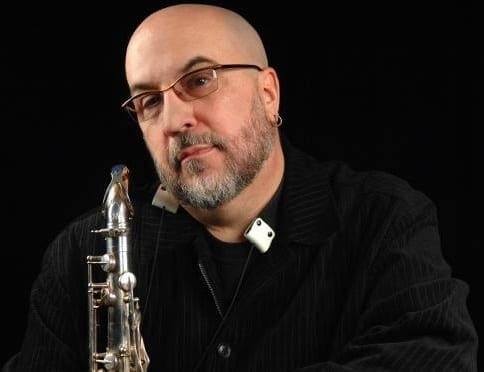 Tim Price on JodyJazz Mouthpieces
"The SUPER JET Tenor 8* is so off the hook and great! If you think you've got one of the greatest metal pieces ever, you do!"

"I love the SUPER JET…and all it does. I truly feel it is as innovative as it is multi-dimensional in use. THANK YOU…there is NO mouthpiece on the market that does this. It is REAL not a replication or retro. Boom!"

"The freedom of expression and ability to let me create the sound I hear in my mind is paramount with JodyJazz mouthpieces. Quality and professionalism all go hand in hand to make these world class mouthpieces."
Tim Price Biography
In the last few years, Tim Price has had the extreme good fortune to have bands of his own featuring world class stellar players like Lew Tabackin, Bennie Green,Carl Allen, Ray Drummond, Allison Miller and Bill Goodwin.
Tim's travels have also taken him to New Orleans in September 2004 for a very special "Coltrane Tribute" with Tony Dagradi, and superstar drummer Stanton Moore from the jam band "Galactic". The Coltrane event as well as the club "Snug Harbor" was SRO !!
As were gigs that Tim played in the East Coast area with his bands with Rachel Z and drummer Bill Goodwin. At this point in time Tim's career couldn't be more positive, things are moving in a very positive way.
Tim Price is a proud JodyJazz artist, performer and educator worldwide. A Berklee College of Music graduate and one of the country's foremost woodwind artists.
His stature at the North Sea Jazz Festival couldn' t have been more prestigous with a backup band of Bennie Green on piano, Ray Drummond on bass, and Carl Allen on drums. Tim's special guest that night at the end of his set was Dutch superstar tenor titan Hans Dulfer.Tim also has been a special guest with Grateful Dead member Bob Weir's RATDOG.
Tim has played with musicians like Bennie Green, Hans Dulfer, Lew Tabackin, Ray Drummond, Jon Mayer, Greg Bandy, James Gadson, Don Patterson, Billy James, Major Holley, Alan Dawson, Bill Doggett, Jack Mc Duff, Cecil Payne, Richie Cole, Charlie Watts from the Rolling Stones, Gary Burton, Doc Severinson, Dr. John, Lew Tabackin, Charlie Mariano, Shirly Scott, Trudy Pitts, Bootsie Barnes, Sonny Stitt, Ernie Krivda, Rachel Z, Larry Young,George Young, Sweet Sue Terry, Greg Piccolo & Super Heavy Juice and Claire Daly.
He's spent years in the trenches with the big bands of Tommy Dorsey under both Murray McEachern and later Buddy Morrow, Cab Calloway and Harry James. He's also been part of Ernie Krivda's Fat Tuesday big band. Tim's bassoon has been a part of the Lawrence "Butch" Morris Orchestra at the 2004 "Vision Festival" in New York City.
He loved the soul and rock gigs he's played with Aretha Franklin, Billy Paul, The 5th Dimension, Lou Christie, Lloyd Price, Four Tops, Ike Turner, Lynyrd Skynyrd and many others from that idiom.
Some people might find this facet interesting considering that when Tim left Berklee he went on the road playing the jazz organ bar circuit. Tim has played with every major organ player except Jimmy Smith. He feels that was a great proving ground for a young saxophone player and something that is really missing today. Those classic jazz bars in major cities and small industrial cities scattered through the United States. Playing jazz 6 nights a week in a environment that is a proving ground for your growth.
Mr. Price's writing on jazz and the saxophone appears regularly in the Saxophone Journal, he has been a featured writer for that publication for over 18 years.
In addition to being the recipient of a Pennsylvania Council on the arts fellowship jazz grant five times!!
His saxophone books are published through Hal Leonard. He currently writes workshop-master class articles for SONIC, the innovative German/ Dutch music magazine.
He has authored three books on sax playing, and his blogs for Rico Reeds on Facebook and Myspace appear every Monday. Check them out!
.
His original tunes have been recorded by Houston Person, Supersax tenor player Jay Migliori and his composition "Twins Of Spirit" has been recorded by the Sean Kennedy 5 featuring Bob Mintzer!
Tim played the NORTH SEA JAZZ FESTIVAL in Holland in July 2002, as well as many radio shows and clubs with Dutch tenor sax player Hans Dulfer. Other festivals include Newport Festivals,Vision Festival in NYC, Tri-C Jazz Festival, Berks Jazz Festival, Cape May Jazz Festival & Boston Globe Jazz Festival.
Tim performs and does clinics throughout the world. He teaches private instruction in New York City and from his home studio in Reading, Pennsylvania. Professor Price teaches jazz saxophone at the New School University in New York City. He is also a saxophone instructor at Long Island University/ Brooklyn campus. His teaching on Skype has become a worldwide trend setter. Check his Skype information here; http://www.timpricejazz.com/skype2.html
Mr. Price travels worldwide performing with and teaching student and professional jazz ensembles. To book Tim Price Email him at [email protected]
"Tim Price is one of a kind. Not only does he posses incredible talent and a vast amount of knowledge, he's willing to share it with other people, which is rare. I have benefited enormously from Tim's advice, friendship and large CD collection (haha). I count on him as friend and mentor, and I only wish he would come and live in Holland so I could bother him every day with all questions relating to saxophones and music."
-Candy Dulfer
"Tim's unique approach to playing combined with his passion and enthusiasm copel you to listen to him. He always surprises me with his inventiveness. I am a Tim Price fan."
-Jerry Bergonzi
" Do you know Tim Price? He's a honking, screaming, funky tenor saxophonist.He also played in our Tenor Madness performance and turned out Frosty 2."……..Philadelphia Jazz Project-
"Outrageously great clarinet playing!"
-Michael Brecker
"Tim Price is one of the real ones !
A good friend and a great player ! "
-Phil Woods