Atlanta Saxophone Day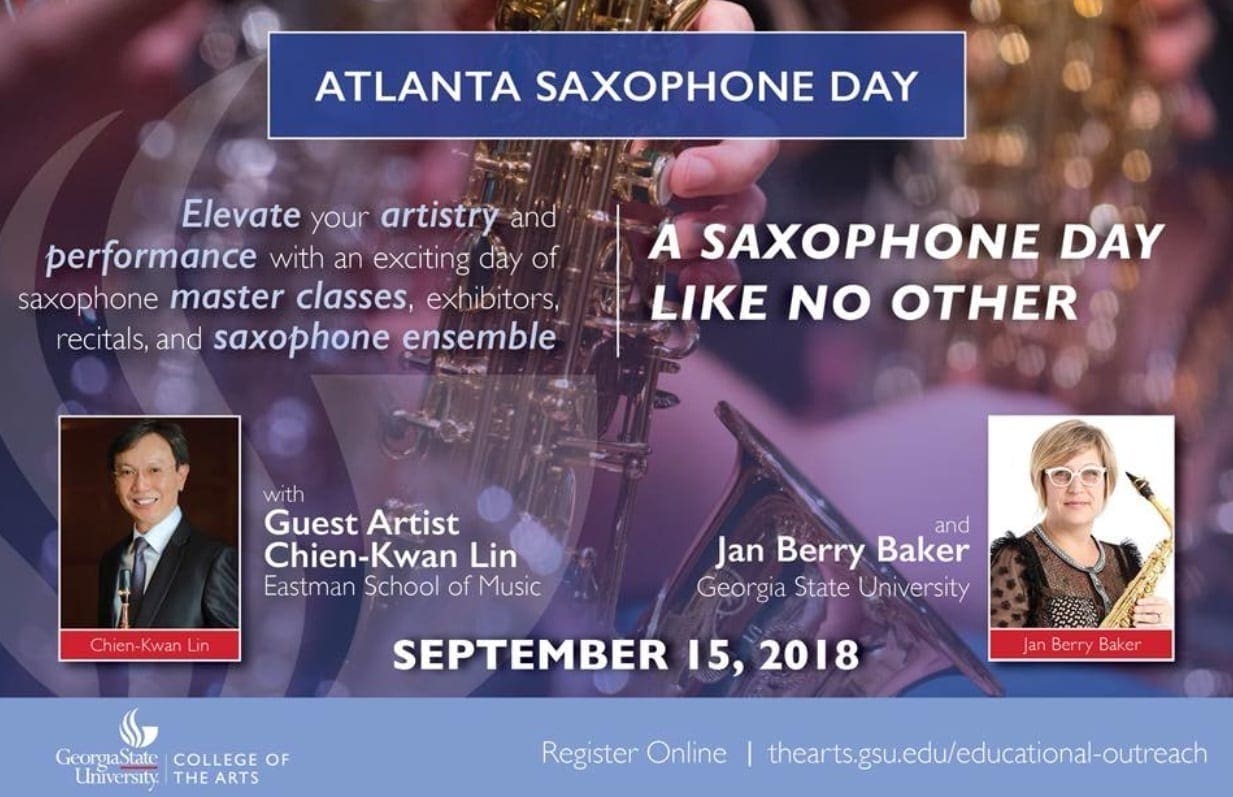 The Atlanta Saxophone Day is an annual event held in September and is open to participants of all ages and skill levels. This one-day event hosts masterclasses, focus sessions, saxophone ensembles, artist and participant recitals, and exhibitors. Each year, Atlanta Saxophone Day features a world-class guest artist. Recent guest artists include Carrie Koffman, Claude Delangle, Frederick Hemke, and Debra Richtmeyer. This year's guest artist is Chien-Kwan Lin from the Eastman School of Music. Join guest conductor Scott Stewart of the Westminister Schools and Dr. Jan Berry Baker for this year's Atlanta Saxophone Day!
JodyJazz will exhibiting and Jody himself will be there with a great selection of JodyJazz mouthpieces and POWER RING Ligatures (and some new stuff!!), so please stop by and try some gear.