Category Archives:
DV Alto 5
[vc_row padding_top="0px" padding_bottom="0px"] [vc_column fade_animation_offset="45px" width="2/3"]
---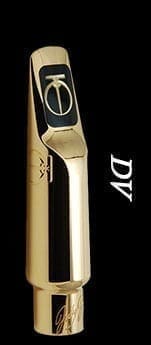 "I've been invited to a school musical program as a guest sax performer. about 100 audiences. I played two music piece using my curved soprano sax and DV mpc. everybody were amazed of my sop sax not knowing that DV mpc itself made a lot of contributions despite I played off key and out of breath. DV mouthpiece (with Jody ligature ring), really is quite comfortable and solid bright sound. I'm really satisfied of the product. really worth the price the high end of the mouthpiece. I hope to practice more and perform to a lot of audiences."
---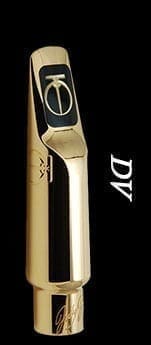 ---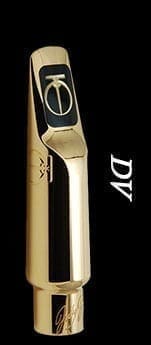 ---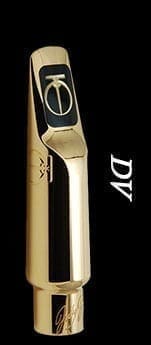 "This mouthpiece is amazing! Jody discovered the secret and showed that it is possible to play with great volume, but without forcing the sound! Congratulations on your art!"
---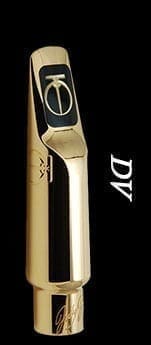 ---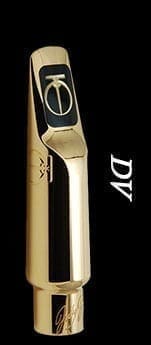 "me siento privilegiado al usar una de estas grandiosas boquillas, me proporcionan un gran sonido y estabilidad del mismo su potencia es genial puedo ir de agresivo a sutil de una nota a otra la uso en mi alto y mi tenor ! la verdad es que son una herrramienta fundamental para lograr lo que estoy logrando con mi sax mi recomendacion es total, saludos."
---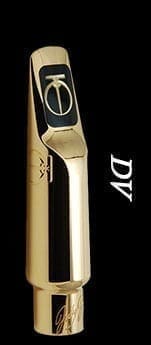 Hi Jody, You are right: it's not at all normal for anyone to start off with a JodyJazz DV as his first mouthpiece. You did recommend the JodyJazz Classic & the HR* based on my answers to the "6 Questions" 17 months ago, but I opted for the DV because it looks like a work of art. I think the DV is a great mouthpiece for a absolute beginner like me. It is so easy to blow, and I surprised my tutor by being able to reach high octaves meant for more advanced students. The tone is so good that it inspires you to work on your technique because it rewards you with beautiful sounds (makes a beginner sound like a real pro at times) as your technique improves. One of my fellow music students remarked that my alto sax produces the best tone he has ever heard, and my saxophone tutor ascribed it to my DV mouthpiece. How has the DV mouthpiece affected my progress? Well within 17 months, starting from scratch learning to read music & blowing my first note, practicing an hour or so daily, I progressed enough to play solos in park concerts organized by my music school. Last month I presented two saxophone solos at my daughter's wedding reception in New Zealand & received a standing ovation from her! I'm been invited to play in my music school concert band side by side with the professionals in a coming gala concert, & I'm working hard on it now. I'm definitely going to order the DV NY alto to explore the different dimensions it can offer. All I can say is that my experience as a late-bloomer hobbyist saxophonist has been very fulfilling. I want to thank you for creating the mouthpieces that help make it […]

---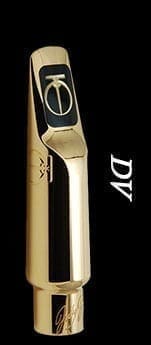 Jody, It is February now, and I've been playing on my new Jody Jazz DV-8 since November. This is absolutely the best mouthpiece I have ever played on on any woodwind instrument. Your advertising says that you wanted to create the most efficient mouthpiece possible, and I believe you may have succeeded. The pitch is great. The sound is huge, but not shrill. I can play a delicate ballad, or I can play hard driving funk, jazz, blues or rock and roll tune, all with the same ease of play, and the confidence that I will not be betrayed by the mouthpiece. Articulation is very comfortable and easy to control, and most of the time I simply grab a reed out the box, slap it on, and it plays! This mouthpiece has restored the joy of playing Saxophone (and I've been teaching and playing semi-professionally since 1975). Every time I play on this mouthpiece, in any playing situation (the "pit" for a touring Broadway show, a small club jazz date, lead alto in a contemporary big band, a wedding band, the praise band at church, etc.) I find myself saying, "Man, what a great mouthpiece!" I am very happy with the investment I made in this Jody Jazz mouthpiece, it was worth every penny. Thank you.
---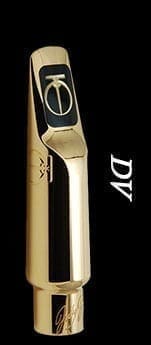 "Having already the DV for tenor, I was expecting something very good, but not THAT good. I never had sounded so close to my idol, Johnny Hodges, without effort, when I had spent so much time and energy with many other mouthpieces! More stunning, the ease to change rapidly sound colors or styles (playing like Cannonball or Maceo Parker is also cool from time to time). But OK. I could have somewhat expected that from this mouthpiece, knowing the DV for tenor. …..I would have one comment about your website page concerning the DV. It mentions that anybody who plays modern Jazz should try this mouthpiece. To me, this is not true. Anybody who plays MUSIC should try your mouthpieces!"
---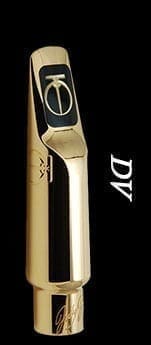 "Hi Jody, I just wanted to thank you for shipping to me the most incredible alto mouthpiece I have ever played. It does everything I thought it would only better. Thanks again Jody."
[/vc_column] [vc_column fade_animation_offset="45px" width="1/3"] [vc_widget_sidebar sidebar_id="ups-sidebar-blog-bar"] [/vc_column] [/vc_row]