Category Archives:
HR* Alto 5M
[vc_row padding_top="0px" padding_bottom="0px"] [vc_column fade_animation_offset="45px" width="2/3"]
---
I find that the JodyJazz HR* Alto piece was powerful, had great projection, bright, warm, free blowing, modern sound, and beautiful rails!
---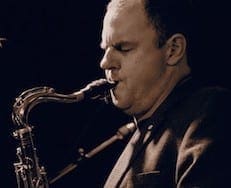 "Because I play in many different styles I need a mouthpiece that has the flexibility to allow me to create the sound that I am hearing at any given moment. The GIANT Tenor 7* offers a great dynamic range and a broad tonal palette that lets me meet the musical demands of whatever musical situation I'm in."
---
Hey Jody, I just wanted to update you on the HR I recently purchased. I recently tried Rico Jazz Selects size 2H on it and by far this is the best sound I have achieved, it's the clearest sound, it projects amazingly but maintains particular control and true fat sound,this is the definition of versatile, and while matching my needs for what it does to make me unique. I know that I'll be playing this piece for the rest of my career. Take care.
---
The mouthpiece sounds great! It is how you described: like a Meyer, but with a little more projection. Exactly what I was looking for. Once again, thanks a lot.
---
Thanks a bunch for the great product! I have been very impressed with the mouthpiece and my wife has also noticed a difference in my sound! I am very happy with the piece and look forward to many good years of playing on such a great product. Thanks again
---
Just a quick word of thanks. Thank You Very Much for an Exquisite Product. I Have had my HR* now for several months, and this is by far one of the best Saxophone MP on the market. Thanks again for a great job.
---
Hi Jody, I love the Hr 6M. I'm playing lead alto in our collegiate jazz ensemble, and I finally have that sound of vintage rubber. My saxophone has become my best friend within the past several months, and I want to thank you for this piece of work.
---
I Just bought this Jody Jazz HR* at a Sam Ash sore, I got to try all their mouthpieces. From Meyer to Otto Link and all the Vandoren ones. I just fell in love with this Mouthpiece and it is at an AMAZING low price. COMPLETELY WORTH EVERY PENNY!!!!!!! i also use Vandoren ZZ reeds with it and it works like a charm. I recommended this Mouthpiece to EVERYONE at my high school. Thank You soooo much Jody it is amazing Mouthpiece!!!!
[/vc_column] [vc_column fade_animation_offset="45px" width="1/3"] [vc_widget_sidebar sidebar_id="ups-sidebar-blog-bar"] [/vc_column] [/vc_row]