Category Archives:
DV CHI Tenor 7*
[vc_row padding_top="0px" padding_bottom="0px"] [vc_column fade_animation_offset="45px" width="2/3"]
---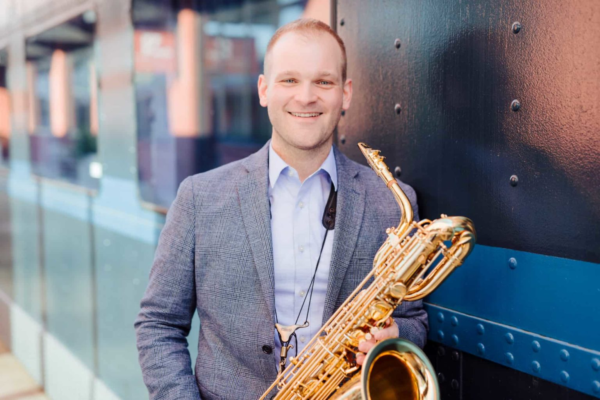 "I love my JodyJazz mouthpieces. Their distinct design and characteristics unlock remarkable tonal possibilities, allowing me to unleash the instrument's deep resonance and captivating timbre. With rich tones, exceptional projection, and nuanced expression, this mouthpiece elevates the playing experience to new heights."
---
---
The DVCHI 7* is without doubt the best Tenor Mouthpiece I have ever played or owned. It has completely transformed my sound and playing so I am recommending it to everyone I know. It is so responsive and effortless from the bottom of my sax right up to altissimo. It is in fact my second one as I lost the first two years ago and so I struggled on with my other old Links and Dukoffs etc but nothing ever ever compared to it so I replaced it yesterday buying it online and unplayed which is something I would never ordinarily do but because of your superb quality control I convinced myself it would be. It is absolutely identical.
---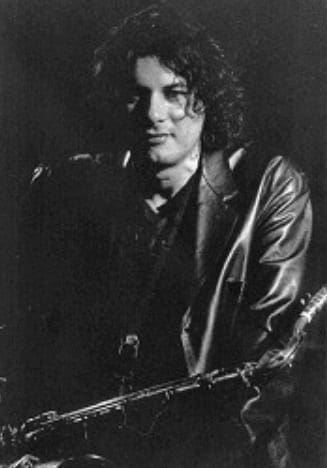 ---
---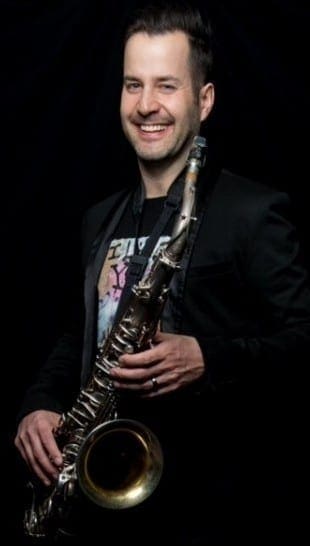 "The tone through each one of my saxophones starts by entering one of Jody's fabulous mouthpieces. With a variety of styles, and materials, I'm confident that there is a mouthpiece in his catalogue to be paired with any saxophonist's horn. All of my JodyJazz mouthpieces are free blowing, and beautifully hand crafted. My main sax is the tenor. From the first time playing it, I loved the DV Tenor 7*. My sound was warmer, but could project louder AND speak softer. Articulations were easier to pronounce, and my altissimo notes grew in range and beauty. Curious, I tried the DV CHI Tenor 7*, and loved it as well. I play on this as my main piece, and it pairs nicely with my silver Selmer horn. In 2014, I played tenor and baritone sax with Canadian singing icon Gino Vannelli. This was the first time that I played the bari sax, and it wasn't easy until I picked up a DV Baritone 8 mouthpiece. The DV made it easy to blow a beautiful tone through the sax, while I only needed to focus on the music. One of the trickier saxes; the soprano, needs a lot of focus and dedication to hone a personalized tone, with good intonation. When I switched from a reputable manufacturer, to the DV Soprano 7*, I was able to work on my sound, instead of fighting with the technical difficulties the soprano sax. This mouthpiece darkened the tones and made the instrument less 'nasal', and super fun to play. I seldom play the alto, but when I do, I can ease into it with a DV Alto 7 mouthpiece. Switching between the different JodyJazz mouthpieces is easy and comfortable. Thank you Mr. Espina, and your fantastic staff for your contributions to the saxophone community!"
---
I wanted to once again express my appreciation for the new JJ DV CHI 7*. I've been playing a DV 7* Tenor and a DV 7 alto piece for years, and simply put, they are the best mouthpieces I've played in my over 30 years. I absolutely love these pieces. Seriously, I've owned them all and I've never played anything like the DV series
---
---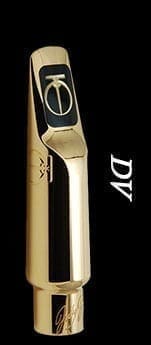 ---
"I am completely in love with the entire JodyJazz DV series, I have never had so much quickness and flexibilty in my playing!!!"
[/vc_column] [vc_column fade_animation_offset="45px" width="1/3"] [vc_widget_sidebar sidebar_id="ups-sidebar-blog-bar"] [/vc_column] [/vc_row]