Yainer Horta on the HR* mouthpieces
"It was love at first note. As soon as I played JodyJazz HR soprano and tenor 7* I knew that I found what I had been long searching for. The versatility and flexibility of the HR models are so unique and effective for the player that it gives me that big, warm and joyful sound without sacrificing pitch or control. I am very grateful to Jody Espina and his wonderful team for making JodyJazz mouthpieces a dream come true for saxophonist like myself."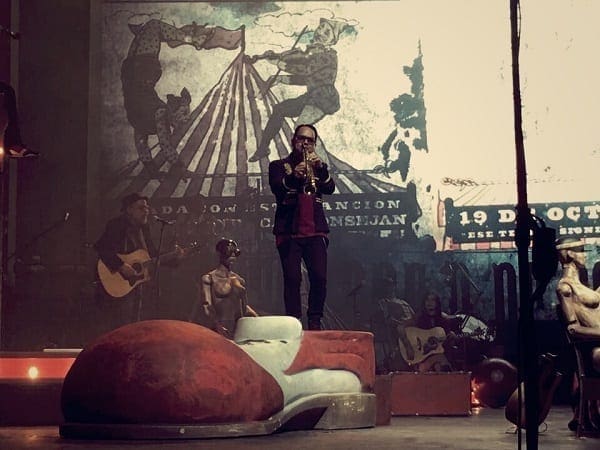 Yainer Horta Biography
Yainer Horta is a very versatile Saxophonist – Multi-instrumentalist – Producer – Composer, who's as comfortable in arenas, stadiums as in an intimate jazz club. Throughout his career, Yainer has worked with many knowing latin artists and world class musicians, such as: Ricardo Arjona, Gonzalo Rubalcaba, Juan Gabriel, Don Omar, Menudo Mania, Luis Enrique, Cristian Castro, Manuel Mijares, Gilberto Santa Rosa, Amaury Gutiérrez, Francisco Céspedes, Olga Tañon, Rocío Jurado, Palo, Rafael, Cheo Feliciano, Alexis Valdés, Jorge Luis Chacin, Aymee Nuviola, Denisse de Kalafe, Habana Abierta, Frank Quintero, Valeria Lync, David Torrens, Kelvis Ochoa, Tropicana All Start, among many others…
Born in Cuba, at the age of 10 years old Yainer begging his journal as a music student at EVA and ENA studying piano and saxophone as his main two instruments. By the age of 16 years moved to EEUU with his family and continued his music education at Dreyfoos School of Arts, and soon enough got into Berklee College of Music, after a year he quickly moved to Miami to pursue his dreams as a professional musician.
From 2008 to 2014 he became the music director of the daily top Tv Show "Esta Noche Tu night" host and direct by Alexis Valdes on Mega Tv Broadcast.
From 2014 to 2016 he became the saxophonist for the word tour
"Viaje" by Ricardo Arjona, over 130 shows performed. As today he is part of the new word tour "Circo Soledad" by Ricardo Arjona.
Specialty – Saxophone, Piano, Flute, Ewi, Guitar, Melodica, Producer, Composer and Arranger.
Education
Escuela Vocacional de Arte: (EVA, Santa Clara, Cuba).
Escuela Nacional de Arte: (ENA, La Habana, Cuba).
Dreyfoos School of Arts: (West Palm Beach, USA).
Berklee College Of Music: (Boston, USA).
TV Shows Experience
as: (Saxophonist, Keyboardist, Arranger and Music Director)
1-La Flor de Hialeah: "América Tv" (2007 – 2008).
2-Mira Quien Baila: "Univisión" (Season 2008 – 2009).
3- Republica Deportiva"Univisión" (2008 FIFA Word Cup).
4-Sábado Gigante: "Univision" (2012 – 2014).
5-Esta Noche Tu Night" con Alexis Valdés: "Mega Tv" (2008-2013).
5-El Arañazo con Omar Moynelo: "Mega Tv" (2014).