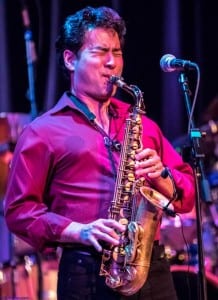 Jeff Kashiwa on the JodyJazz DV Tenor 7* and HR* CUSTOM DARK Soprano, Alto & Tenor
"Every sax player searches for the ultimate mouthpiece. Over the years I have collected a shoe box full of them!"

"My search ended when I tried the JodyJazz DV Tenor 7* for my tenor sax. I'm able to control the pitch and tonal center from altissimo down to low Bb. It has all the the projection and power I need for contemporary music with the warmth and control that a jazz balled requires. Jody, thanks for ending my search!"

"The JodyJazz HR* CUSTOM DARK mouthpieces for Tenor, Alto and Soprano have the sound I've been wanting for years. In the past, I have played the JodyJazz DV Tenor 7*, DV Alto 7 and DV Soprano metal mouthpieces. They are all great pieces, but I have been searching for a sound that is even darker, richer and warmer. The HR* CUSTOM DARK mouthpieces have everything I need!"

"The HR* CUSTOM DARK mouthpieces have a perfect balance of responsiveness and even resistance through the entire range of the horn through the altissimo. Most importantly they produce a warm yet detailed sound that is very inviting. Simply put, I love playing them!"

"Jody, you complete me! Man, it's as if you are reading my mind and making exactly what I want! The HR* CUSTOM DARK Soprano blows easily with a warm core and solid intonation. Love it!"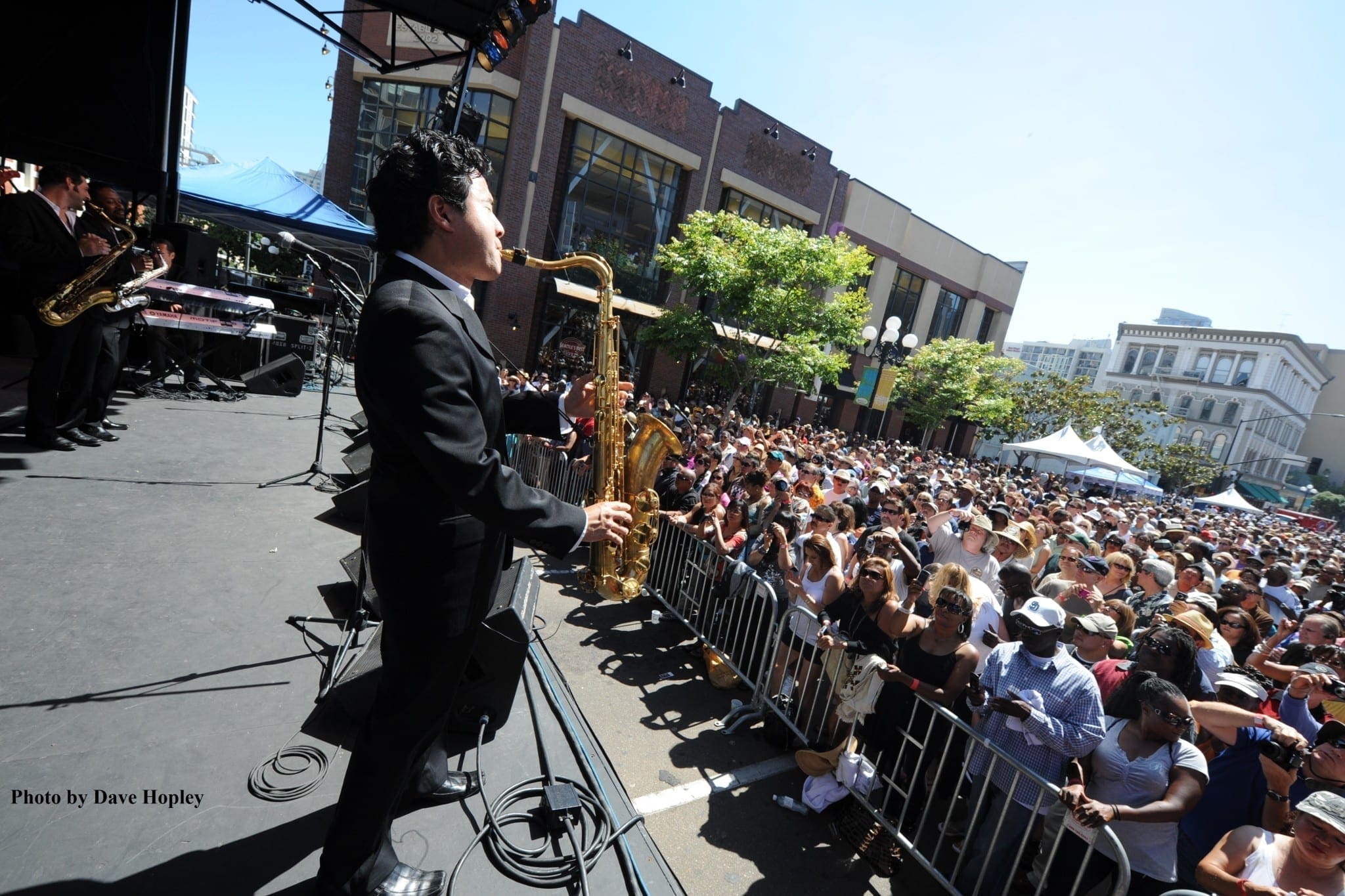 Jeff Kashiwa Biography
Jeff Kashiwa is best know for his tenure with the Rippington's from 1989 to 1999.
Kashiwa's renown in smooth jazz became secure in those ten years, playing hundreds of gigs all over the world while appearing on Ripps' recordings such as "Welcome to the St. James Club," "Curves Ahead," "Weekend in Monaco," "Sahara," "Black Diamond," and "Live in L.A." Kashiwa has also appeared on recordings by Mark Portmann, Steve Reid, Dan Siegel and John Tesh's "Sax All Night," and Russ Freeman's solo album "Holiday."
Many smooth jazz fans were taken by surprise in early 1999, when Jeff Kashiwa left the Rippingtons to devote more time to develop his career as a solo artist, but in truth, the popular saxophonist has always had his eye on striking out on his own.
Before becoming famous Jeff studied jazz at Berklee College for two years which was a mind blowing experience both creatively and culturally, moving from Seattle to Boston. The love for straight ahead he cultivated there is something he sneaks into pockets of his smooth jazz tunes on occasion, "just to keep listeners challenged."
While at Berklee, Jeff auditioned for, and won, the second alto spot in Disney's All American College Band and fell in love with Southern California after playing a summer at Disneyland. While working on his Bachelors of Music at Cal State Long Beach, he hit the road for a while with the ska/reggae/R&B outfit The Untouchables, which played MTV's first Spring Break. Guitarist Richard Smith was a teacher at Long Beach at the time and hired Kashiwa to play with his band and record on his first three albums, the saxman's first professional experience playing smooth jazz.
Kashiwa was paying major dues working for a grocery chain by day and playing weddings on the weekends when he met then-Rippingtons bassist Steve Bailey, whom he hired for a gig. Bailey introduced the saxman to Russ Freeman, and later when the group's original sax player, Brandon Fields left, Kashiwa was hired for one gig in Racine, Wisconsin during the Tourist in Paradise tour. He played so well that Freeman hired him full-time.
Kashiwa can be heard on a number of soundtracks for movies and television, including the main theme for ABC's All My Children. He has also donated numerous recordings to charitable causes and his commitment to education has made him a popular clinician at many public schools and universities nationwide. For the past six years Disney has hired him as an alumnus teacher for its College Band program.
"I cover the technical aspects of playing, but my primary focus is doing motivational clinics, discussing with students how to keep one's heart and mind healthy during the arduous pursuit of a music career," he says. "Any great book can show you how to play an instrument. It is the emotional side of playing, expressing your creativity, that is a more challenging thing to communicate. I love reaching people both verbally and musically. I live for the moments when I'm on stage or in the studio perfectly in tune with my fellow musicians and sharing that creative energy. That's the magic you gladly give up sleep for."