What Is the HR* CUSTOM DARK Soprano Saxophone Mouthpiece ?
"In designing the HR* CUSTOM DARK Soprano, I played many of the classic Jazz soprano mouthpieces, but I couldn't find anything with the warmth and darkness that I was seeking. Many of the great Jazz soprano players have a brighter sound than I wanted for this piece. The closest sound model I was going for is Branford Marsalis' sound. After testing this new piece on many gigs, I knew that I had found the sound I was after." – Jody Espina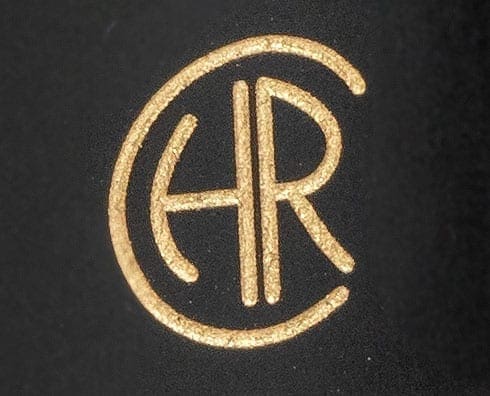 The HR* CUSTOM DARK Series is our premium line of hard rubber saxophone mouthpieces, where the goal was to make the most beautiful sounding and playing pieces that we possibly could. As Soprano saxophone players, we know there are often a lot of unpleasant highs in the sound, especially on the higher notes. With the HR* CUSTOM DARK Soprano, we retained the fun of playing a great Soprano mouthpiece while taking all the unpleasant highs off.  In order to achieve this goal, we started with the finest material used in hard rubber mouthpieces today, which is our proprietary Chedeville® Rubber. CHR (Chedeville Rubber) is a softer purer formula than regular standard hard rubber. This rubber imparts a rich warm sound.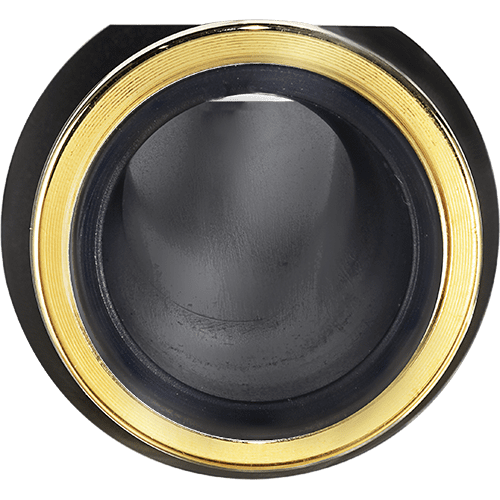 The large round chamber and bore to give it this mellow, warm, beautiful sound.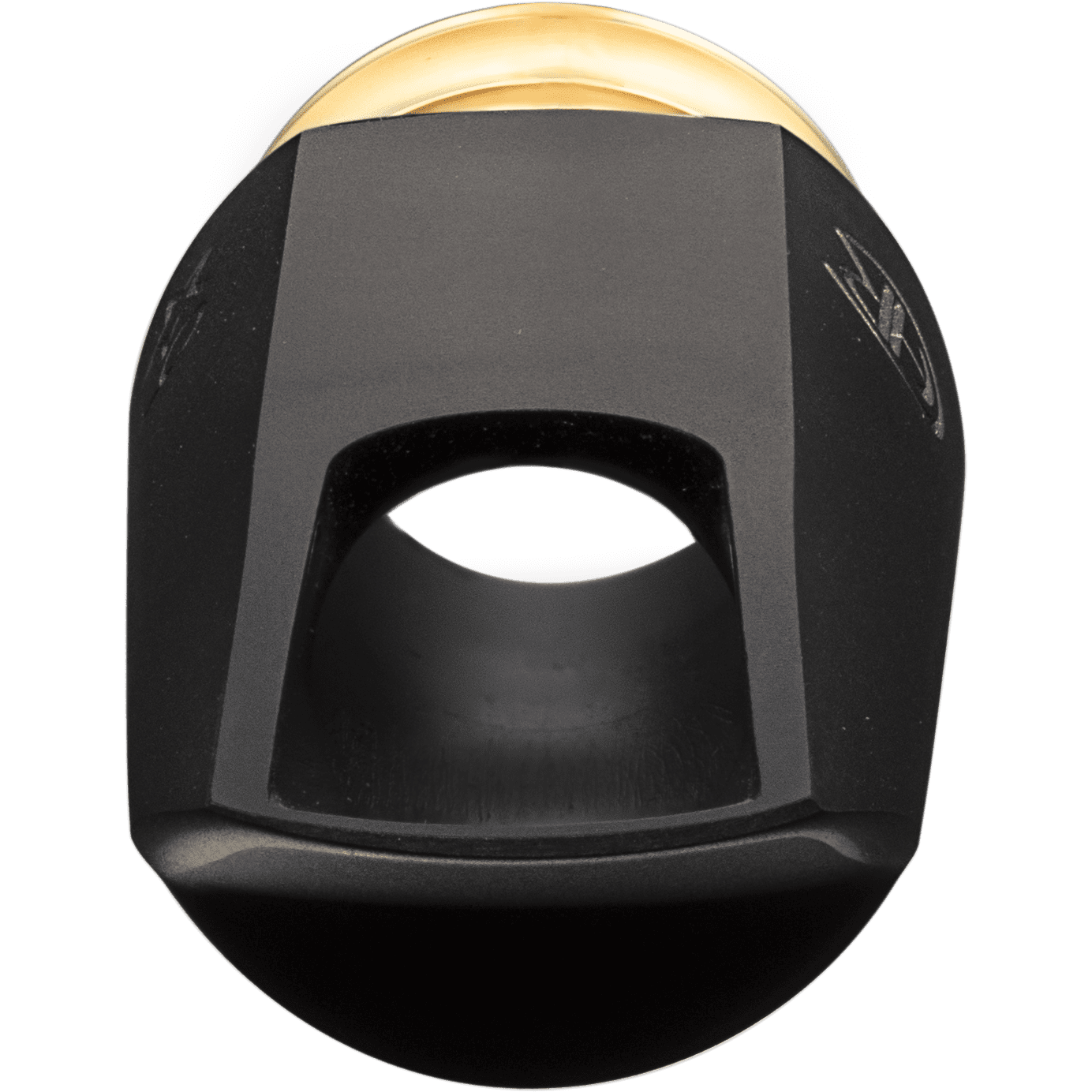 Next we created a design that includes rounded sidewalls that add complexity or what I call "moonglow", on top of the core sound.

The thick heavy gold plated brass band on the shank boosts the amount of harmonics in the sound.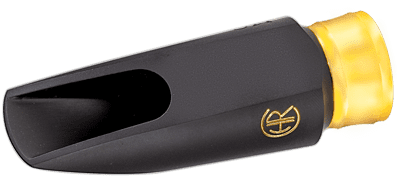 The facing curve and baffle on the HR* CUSTOM DARK are what truly make the mouthpiece a joy to play. We have applied our twenty years of making mouthpieces on these two key components of a mouthpiece, with a combination of science, technology and old fashioned made by hand craftsmanship.
Thanks for reading the description of this mouthpiece. Now all we need is for you to try it and see what you think.
Jody Espina – Designer, Founder and President – JodyJazz
JodyJazz HR* CUSTOM DARK Soprano Sax Mouthpiece Price: $350
The mouthpiece comes with a deluxe mouthpiece pouch and Free Domestic Shipping (USPS Priority Mail). For different shipping options and for Overseas Shipping Prices click the "Buy Now" button and fill in your address. You will be able to see your options and pricing before you actually have to buy the item.
Buy Now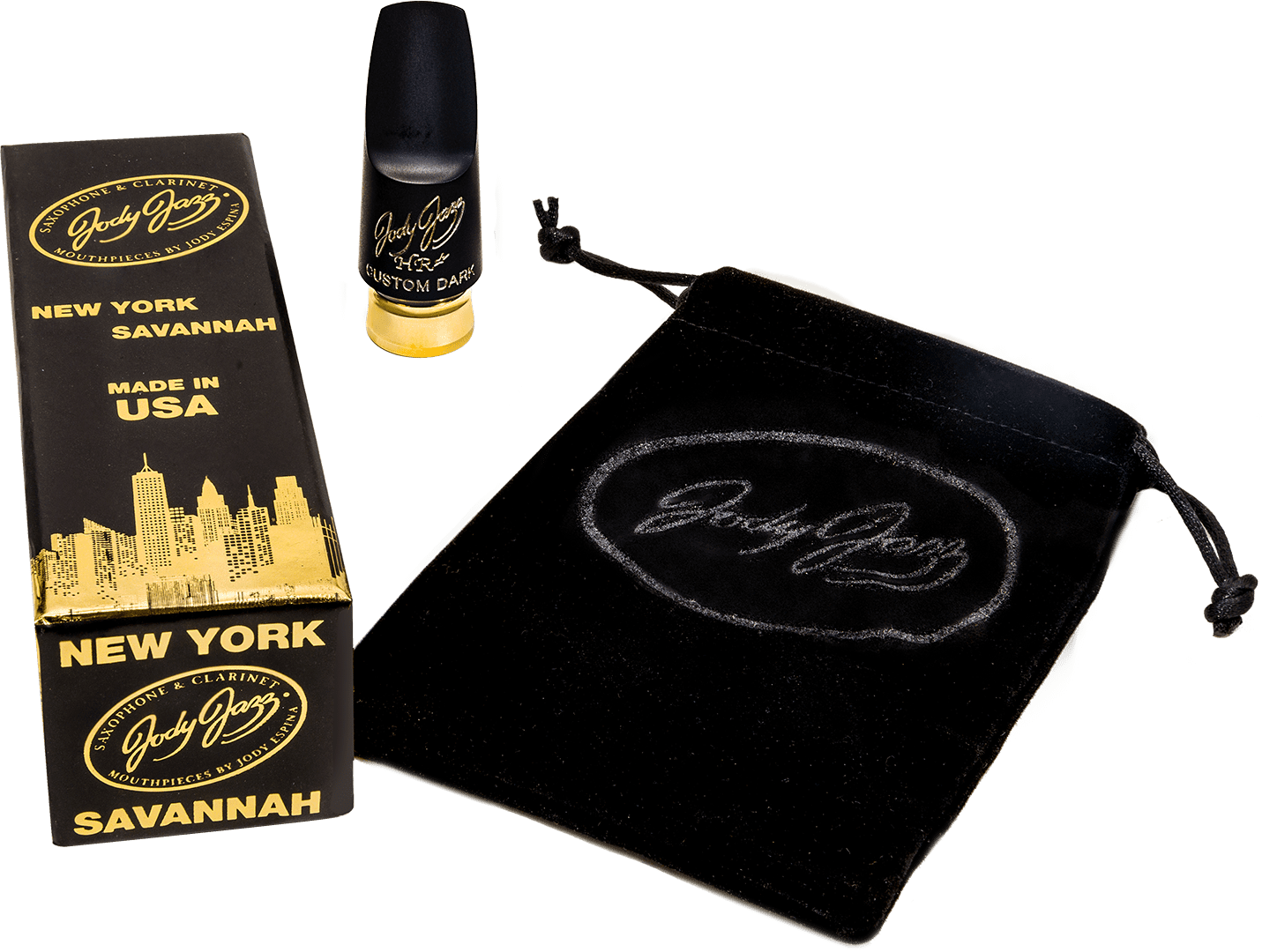 JODYJAZZ ARTIST TESTIMONIALS
We'd love to hear your thoughts! Click here to submit your testimonial
Jody Espina plays the JodyJazz HR* CUSTOM DARK Soprano Mouthpiece
Jeff Coffin plays the HR* CUSTOM DARK Soprano

Dan White plays the JodyJazz HR* CUSTOM DARK Soprano Mouthpiece

What Does The HR* CUSTOM DARK Soprano Do?
Beautiful Warm Spread Tone
Free Blowing
Reed Friendly
Player Can Shape their Sound
Huge Bottom End with Power on Top When Needed
Traditional Jazz Sound Darker than other Jazz Models
Annoying highs in the tone rolled off
How Does The HR* CUSTOM DARK Soprano Do It?
Proprietary Chedeville Hard Rubber Formula
Large Round Chamber
Curved Undercut Sidewalls
Heavy Solid Gold Plated Brass Ring on Shank
CNC Machined From Solid Bar Stock
Expertly Hand Finished Baffle, Tip Rail and Table
Unparalleled Quality Control
Play tested by Jody Espina
Do you need a facing comparison chart?
CLICK HERE to compare JodyJazz mouthpieces with other brands.
JodyJazz HR* CUSTOM DARK Soprano Sax Mouthpiece Available Tip Openings
5 = .050
5* = .055
6 = .060
6* = 065
7 = .070
7* = .075
8 = .080
Does Not Include Ligature
This mouthpiece does not come with a ligature. Your current ligature (if you have a hard rubber mouthpiece) should fit this mouthpiece, but for upgrades on the ligature you can look here at our POWER RING® Ligatures. The POWER RING HRS1 – Gold and HRS1S – Silver models are made specifically for the HR* CUSTOM DARK Soprano mouthpiece. We also offer the Rovner SS1-RVS Ligature which fits this model. You can order the Rovner ligature option here.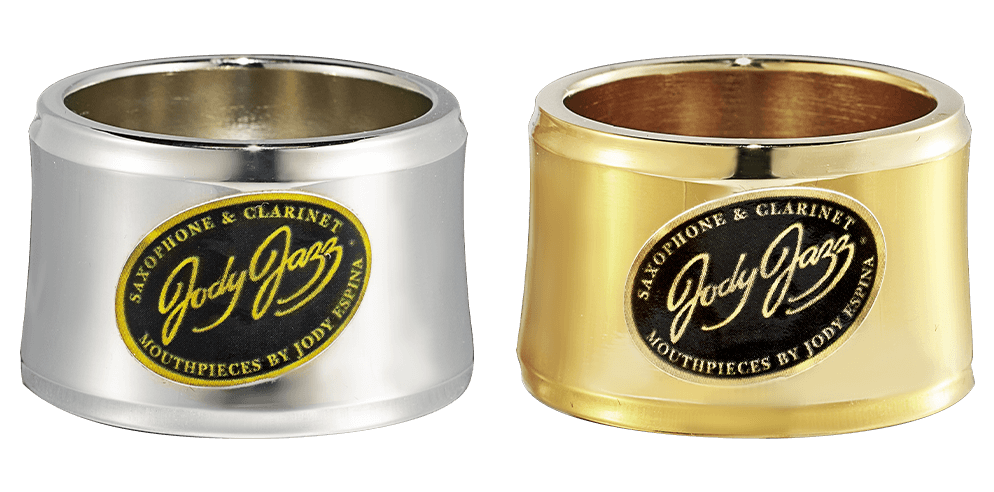 Upgrade to a POWER RING® Ligature
You will love the simplicity, beauty, and effectiveness of the POWER RING Ligature. The POWER RING provides both a significant improvement in performance and greatly enhanced visual appeal. The POWER RING features a concave inner design, which reduces the touch points on the reed, thereby maximizing reed vibration. There are no moving or added parts, thereby increasing the efficiency of vibration. The increased mass and greater wall thickness of the new POWER RING Ligature, together with its more contoured shape, provides a more solid contact with the reed at the points where they touch. This allows the most freedom and vibration of the reed, which in turn also increases the amount of harmonics present, allowing the fullest saxophone sound containing high, mid, and low frequencies.
Another Note From Jody
Playing this mouthpiece is as comfortable as putting on a pair of broken-in dress shoes as opposed to a brand new pair. What I mean by that is that when you play some mouthpieces it feels like your air and throat are being constrained but when you play the HR* CUSTOM DARK it feels like you are being welcomed into the piece where your air and throat can be comfortable and do whatever they want.
Special Note: This is a very large chamber mouthpiece and therefore it will probably need to go further on the cork than your current mouthpiece. Please don't be concerned – just push it down as far as it needs to go so that you are in tune. Once you have it there you are ready to make a beautiful soprano saxophone sound.