---
---
---
---
---
---
---
I find that the JodyJazz HR* Alto piece was powerful, had great projection, bright, warm, free blowing, modern sound, and beautiful rails!
---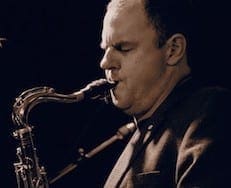 "Because I play in many different styles I need a mouthpiece that has the flexibility to allow me to create the sound that I am hearing at any given moment. The GIANT Tenor 7* offers a great dynamic range and a broad tonal palette that lets me meet the musical demands of whatever musical situation I'm in."
---
Hey Jody, I just wanted to update you on the HR I recently purchased. I recently tried Rico Jazz Selects size 2H on it and by far this is the best sound I have achieved, it's the clearest sound, it projects amazingly but maintains particular control and true fat sound,this is the definition of versatile, and while matching my needs for what it does to make me unique. I know that I'll be playing this piece for the rest of my career. Take care.
---
The mouthpiece sounds great! It is how you described: like a Meyer, but with a little more projection. Exactly what I was looking for. Once again, thanks a lot.